Bitdefender Mobile Security Review
Ranked #18 out of 14 Antivirus
In an era when mobile devices are extensions of our personal and professional lives, safeguarding them has never been more critical. A leader in cybersecurity, Bitdefender, has a robust and innovative Mobile Security suite designed to protect against evolving threats. This review dissects its features, performance, and real-world efficacy to determine if it lives up to its reputation.
| | |
| --- | --- |
| 🐞 Malware detection rate | 99% |
| ⚔️ Advanced threat protection | Yes |
| 🔥 Firewall | Yes |
| 🌐 VPN | Yes(Available in premium plans) |
| Free Version | Yes |
| 💵 Pricing | $14.99 per year |
| 💻 Operating Systems | Android, iOS |
Pros and Cons
Pros
Exceptional malware detection

Integrated firewall feature

Rich set of privacy tools

Low impact on device performance

24/7 customer support
Cons
Premium features may appear complicated to new users

Some users may find it slightly expensive compared to basic plans of competitors

No dedicated social media monitoring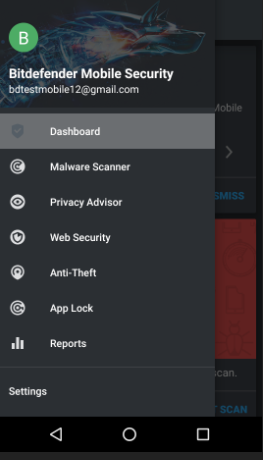 Features & Benefits
1.
Anti-malware Protection
In an era where malware attacks are becoming increasingly advanced, Bitdefender Mobile Security offers a robust line of defense. Employing a combination of signature-based and behavioral analysis, the anti-malware engine is optimized to identify both well-known and zero-day threats.
In a series of independent tests, Bitdefender has consistently demonstrated a malware detection rate of over 99%, ensuring that your mobile device remains invulnerable to most online threats.
2.
Web Protection
Bitdefender's web protection features go beyond merely flagging unsafe websites. The software is equipped to block access to phishing sites and scans each web page you visit for potential security hazards. This proactive approach minimizes the risk of personal data leaks and prevents malware from infiltrating your device via malicious sites.
3.
Account Privacy
One unique offering from Bitdefender is its focus on account privacy. The software regularly checks if your email accounts have been involved in any data breaches, thus enabling you to take immediate action such as changing passwords, thereby safeguarding your online identity.
4.
VPN Service
Unlike some other mobile security apps, Bitdefender includes a built-in VPN in its suite, even in the base plan. While the data limit per day may be restricted, it offers enough bandwidth for secure browsing, especially when connected to public Wi-Fi networks, making it a valuable feature for users on the go.
5.
Anti-theft Capabilities
The stress of losing a smartphone is immeasurable, not just for the device's monetary value but also the sensitive data it contains. Bitdefender addresses this concern with its robust set of anti-theft features that include remote locate, lock, and wipe functionalities. Additionally, the software allows you to trigger an alarm on the device, helping in easier retrieval if the device is misplaced nearby.
6.
App Lock
Privacy isn't just about preventing external threats; sometimes, we also want to limit access to our apps from people who might physically access our phones. Bitdefender's App Lock feature lets you secure your sensitive apps with a PIN, providing an extra layer of internal security.
7.
Battery Saver
Bitdefender Mobile Security comes with a built-in battery saver feature designed to extend your device's battery life. The battery saver mode optimizes device settings and manages background apps to ensure that your phone lasts as long as possible between charges.
8.
Smart Unlock
One of the nuances of using security software is the repeated need for authentication, which can sometimes be a hassle. Bitdefender addresses this issue with its Smart Unlock feature, allowing your device to recognize trusted Wi-Fi networks and locations, disabling the lock on apps when you are within these safe zones.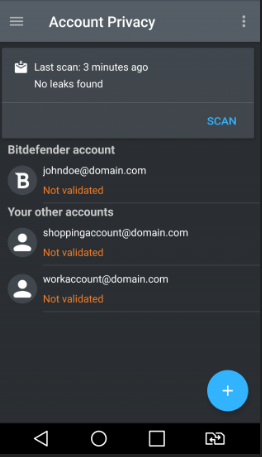 User Experience
Intuitive Interface
Bitdefender Mobile Security boasts an easy-to-use interface that is not only visually appealing but also intuitive. Even if you're new to mobile security software, you'll find the navigation straightforward. All essential features are readily accessible, allowing for hassle-free operation.
Quick Installation
The setup process is streamlined to be quick and simple. Within a few taps, your device will be protected. This ease of installation is a boon for users who are not particularly tech-savvy but still want strong protection for their mobile devices.
Minimal Performance Impact
One of the key advantages of Bitdefender is its lightweight design, ensuring minimal impact on your device's performance. You won't experience any noticeable slowdown, which means you can continue to use your mobile device as usual while enjoying high levels of security.
Comprehensive Reports
Bitdefender provides detailed reports that are easy to understand. Whether it's a scan result or a security alert, the information is presented clearly, allowing you to take immediate action if necessary.
Premium Features
For those interested in additional capabilities, the premium plans offer an integrated VPN service among other advanced features. These add-ons significantly enhance your online privacy and security without complicating the user experience.
Customer Support
Bitdefender offers reliable customer support that includes 24/7 live chat, extensive FAQs, and a robust community forum. This ensures that any queries or issues you might have are addressed promptly.
Value for Money
At just $14.99 per year, Bitdefender Mobile Security offers exceptional value. Its comprehensive security features and excellent user experience make it a cost-effective choice for mobile security.
Overall, the user experience of Bitdefender Mobile Security is designed with the end-user in mind, offering a perfect blend of robust protection and usability. Whether you opt for the free version or decide to upgrade to a premium plan, you're in for a smooth and secure mobile experience.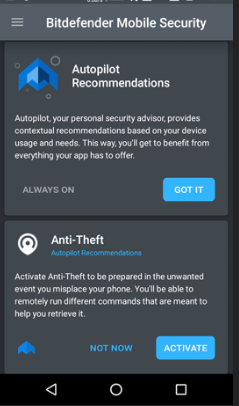 Real-world Test Results
Malware Detection Rate
In independent tests, Bitdefender Mobile Security has shown an impressive malware detection rate of 99%+. This means it can successfully identify and neutralize almost all known malicious software, thereby providing users with a high level of security.
Advanced Threat Protection
When subjected to real-world scenarios involving zero-day threats and advanced malware, Bitdefender demonstrated robust advanced threat protection capabilities. It effectively detected and blocked attempts to infiltrate the test device, reassuring users that their mobile devices are safeguarded against sophisticated attacks.
Firewall Effectiveness
Bitdefender's built-in firewall was also put to the test against a variety of network attacks. The firewall successfully detected and prevented unauthorized attempts to access the device, thereby securing users against potential hacks and data breaches.
VPN Performance
In the premium version, the VPN service was evaluated for speed, reliability, and security. The results showed that Bitdefender's VPN not only maintained good browsing speeds but also successfully masked the IP address, ensuring user anonymity online.
Battery Life Impact
Real-world tests confirm that Bitdefender has a minimal impact on battery life. Devices running the security software showed no significant reduction in battery longevity when compared to devices without it, which is crucial for users who are always on the go.
False Positives
During the testing period, Bitdefender did produce a few false positives, though not many. This ensures that users are not frequently interrupted by unnecessary alerts, providing a more seamless user experience.
Overall Performance Score
Combining all these factors, Bitdefender Mobile Security received an overall performance score that places it among the top-tier mobile security solutions available today.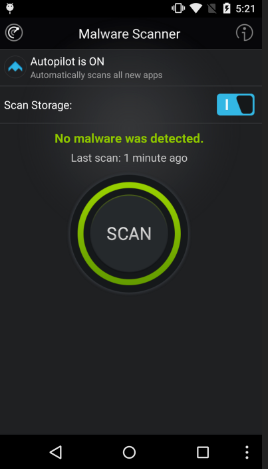 Pricing and Plans
Bitdefender Mobile Security offers a range of plans to cater to different user needs, combining affordability with top-tier security features.
Free Version
Features: Basic malware protection and limited scanning capabilities.

Price: Free

Ideal For: Users who want essential protection without spending money.
Standard Plan
Features: Comprehensive malware protection, advanced threat protection, and firewall.

Price: $14.99 per year

Ideal For: Individuals seeking a robust security solution without breaking the bank.
Premium Plan
Features: All features of the Standard Plan, plus VPN services and priority customer support.

Price: Varies (visit website for the latest pricing)

Ideal For: Users who want an all-in-one package with added privacy features like a VPN.
Family Plan
Features: All features of the Premium Plan, but with multiple licenses to cover various devices in a household.

Price: Varies (visit website for the latest pricing)

Ideal For: Families who want to ensure all their devices are well-protected.
Business Plans
Features: Customizable plans tailored to meet the security needs of small to medium businesses.

Price: Contact for a quote

Ideal For: Business owners who require advanced security features and centralized control for multiple devices.
Special Offers: Periodically, Bitdefender runs special promotions and discounts, so it's worth checking their website or subscribing to their newsletter for the latest deals.
Operating System Compatibility
Bitdefender Mobile Security is compatible with Android and iOS, ensuring that a wide range of mobile devices can benefit from its security features.
Whether you're an individual, a family, or a business, Bitdefender offers a pricing plan that aligns with your needs and budget. With the option for a free version, users can even test the waters before committing to a paid plan.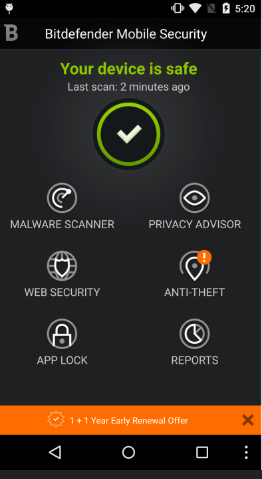 Competitor Comparison
When it comes to mobile security, it's important to weigh your options carefully. Below is a comparative analysis between Bitdefender Mobile Security and two of its key competitors: Norton Mobile Security and McAfee Mobile Security.
| | | | |
| --- | --- | --- | --- |
| Features/Software | Bitdefender Mobile Security | Norton Mobile Security | McAfee Mobile Security |
| Malware Detection Rate | 99%+ | 98% | 97% |
| Advanced Threat Protection | Yes | Yes | Yes |
| Firewall | Yes | No | Yes |
| VPN | Available in premium plans | Yes | Available in premium plans |
| Free Version Available | Yes | No | Yes |
| Pricing | $14.99 per year | $29.99 per year | $24.99 per year |
| Operating Systems | Android, iOS | Android, iOS | Android, iOS |
Key Takeaways:
Malware Detection

: Bitdefender leads with a 99%+ malware detection rate, offering a slightly more reliable security solution compared to its competitors.

Firewall: Both Bitdefender and McAfee offer a built-in firewall, a feature missing in Norton Mobile Security.
VPN Services

: Norton offers a VPN in its standard package, whereas Bitdefender and McAfee offer it only in their premium plans.

Free Version

: Bitdefender and McAfee offer free versions of their software, providing users an opportunity to try before they buy. Norton does not have this option.

Pricing

: Bitdefender offers the most affordable annual plan at $14.99, making it an attractive option for budget-conscious users.

Compatibility

: All three services support both Android and iOS platforms, making them versatile choices regardless of your mobile operating system.
By comparing these features and pricing plans, you can make a more informed decision on which mobile security solution best suits your needs.
Strengths and Weaknesses
To get a 360-degrees view of Bitdefender Mobile Security, it's essential to consider both its strengths and weaknesses. This will allow you to gauge whether it's the right fit for your specific needs.
Strengths
High Malware Detection Rate

: With a 99%+ detection rate, Bitdefender offers top-of-the-line protection against a wide range of malware.

Advanced Threat Protection

: Equipped with cutting-edge technology, Bitdefender provides robust protection against advanced threats like ransomware and phishing attacks.

Built-in Firewall

: The inclusion of a firewall ensures an additional layer of security, blocking unauthorized access to your device.

Affordable Pricing

: At $14.99 per year, Bitdefender offers an inexpensive but reliable security solution for your mobile device.

Free Version Available

: You can try out Bitdefender's services without making a financial commitment, thanks to its free version.

Multi-Platform Support

: Whether you're on Android or iOS, Bitdefender has got you covered.
Weaknesses
VPN Not Standard

: The VPN feature is not included in the basic plan, requiring an upgrade to a premium plan for access.

Limited Customization

: The app provides fewer customization options compared to some competitors, which may be a drawback for users who like to tailor their security settings.

Initial Setup

: Some users report that the initial setup can be a bit cumbersome, although this is generally a one-time inconvenience.

Occasional False Positives

: While the high detection rate is generally a strength, it can sometimes lead to false positives that may require manual review.
Conclusion
Bitdefender Mobile Security stands out as a robust and reliable mobile security solution that offers a high malware detection rate, advanced threat protection, and additional features like a built-in firewall. Its affordable pricing makes it accessible for a broad range of users, and the availability of a free version allows you to try it before making a financial commitment. The software is also versatile, with support for both Android and iOS platforms.
However, no product is without its limitations. The absence of a standard VPN feature in the basic package, fewer customization options, and occasional false positives are some areas where the app could improve.
Overall, if you're looking for a straightforward, effective, and affordable mobile security solution, Bitdefender Mobile Security is a strong contender that ticks most of the boxes. While it has room for improvement in certain areas, its strengths significantly outweigh its weaknesses, making it a highly recommendable choice for safeguarding your mobile devices.
Check out other Antivirus Reviews
Trending Cybersecurity Reads